← Back to all 2021
Ahsan Ali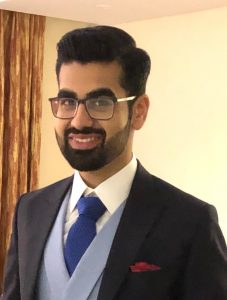 Ahsan Ali
Traffic Engineer
Port Authority of New York and New Jersey
Engineering Department 4 World Trade Center 150 Greenwich Street New York, NY 10007
Email: AhAli@panynj.gov
Office: (212) 435-5790
Cell: (201) 551-2528
In January of 2019, I joined the Port Authority of New York and New Jersey in the Traffic Engineering Discipline.  Before that I worked at the New Jersey Department of Transportation for over six years in the Mobility Engineering Group.
My experience ranges from planning and design to construction and operations of transportation technologies and various facilities and roadways throughout New Jersey and New York. I am currently working on the JFK Redevelopment Program at PANYNJ as a part of their Traffic Engineering Team.
I am currently on the board of Intelligent Transportation Society of New Jersey (ITSNJ) representing my agency. I obtained my Bachelors Degree in Civil Engineering from Rutgers, the State University of New Jersey, and a Masters in Transportation from New Jersey Institute of Technology.
Video: Something I am proud of in my professional life AND Something You Would not know about me from looking at my bio or resume.