← Back to all 2021
André Fillastre, PE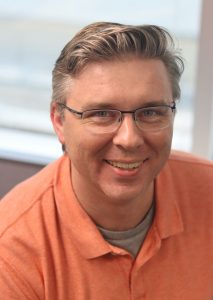 André Fillastre
Traffic Control Engineer Manager
Louisiana Department of Transportation and Development
1201 Capital Access Rd Baton Rouge, LA 70802
Email: andre.fillastre@la.gov
Office: (225) 242-4646
Cell: (225) 445-6604
I went to Louisiana State University for Electrical Engineering. During my time there I learned several skills that have assisted me in my professional endeavors. One of the best experiences I had was a Capstone Robotics Course that LSU provided. During that course we researched, designed and built our own robot. The robot was designed to find specific colored objects and return them to a designated point. The course helped teach us a lot about the engineering development process and implementation of what you are designing/building.
I have been working for the Louisiana Department of Transportation and Development (LADOTD) since 2007 and am currently the Traffic Control Engineer Manager. My work at LADOTD has been focused on Traffic Engineering. I started out working on traffic signals and roundabouts. I also helped redesign LADOTD's Traffic Signal Inventory documents and write LADOTD's Traffic Signal Manual. I have also been one of three key members for implementing an Advance Traffic Management System (ATMS) for LADOTD traffic signals.
From there my work expanded to interstate guide signs and eventually to all control of access guide signs within the State while continuing work on LADOTD traffic signals. Throughout this work I have helped bring in new technologies throughout LADOTD related to both traffic signals and guide signs. I have also been overseeing around a 10.5-million-dollar budget focused on construction projects connected to both traffic signals and guide signs. For the last 6 years I been supervising 8 employees who help me with all the traffic signal and guide sign work.
Video: Something I am proud of in my professional life AND Something You Would not know about me from looking at my bio or resume.