← Back to all 2021
Blaine Van Dyke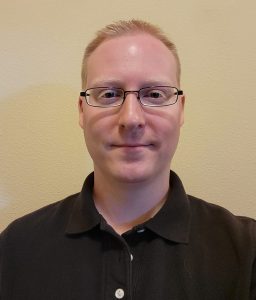 Blaine Van Dyke
Intelligent Transportation Systems Engineer
Oregon Department of Transportation
455 Airport Rd. SE Salem, OR 97301
Email: Blaine.vandyke@odot.state.or.us
Office: 971-707-8983
Cell: 971-707-8983
I am currently an ITS Engineer for the Oregon Department of Transportation. The primary responsibilities for this position include designing and stamping site plans, details, specifications, estimates, and calculations for ITS systems. These systems contain variable message signs, weather stations, traffic cameras, traffic sensors, variable speed limits, fiber optic networks, connected vehicle road side units, and weigh-in-motion systems.
In addition to design, I am the Business System Manager of the Active Traffic Management (ATM) system that operates the weather based and congestion based real-time automated variable speed limit and warning systems in Oregon. As the system manager I am responsible for configuring the ATM system and modifying it to ensure that it is providing an accurate response to the conditions of the corridors. I also provide construction support that involves reviewing contractor submittals, coordinating with utilities, site acceptance testing, system training, and assistance with commissioning. Additionally, I am the price agreement administrator for the ITS fiber services, electrical services, and weigh-in-motion equipment agreements.
Video: Something I am proud of in my professional life AND Something You Would not know about me from looking at my bio or resume.