← Back to all 2021
Bryan Young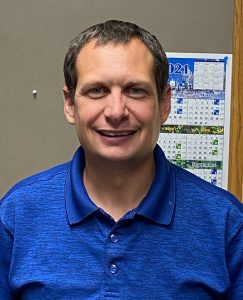 Bryan Young
District 6 Operations Engineer
Idaho Transportation Department
206 N. Yellowstone Highway Rigby, Idaho 83442
Email: Bryan.Young@itd.idaho.gov
Office: 208-745-5682
Cell: 208-569-0941
I graduated from the University of Idaho with a Bachelor's degree in Civil Engineering in 2008.  I immediately started working for the Idaho Transportation Department.  This year marks 13 years at ITD District 6 in various positions.  I spent my first 4 years as an Engineer in Training, rotating through multiple disciplines within District 6 to learn how ITD works.  I received my engineering license in 2012 and worked as an Engineer in the construction department managing multiple construction projects.
Starting in 2017, I acted as the Project Manager for the 654 Design Build 17 Bridges Project from the design and construction phase through completion.  This was an innovative contracting project that spread over 3 Idaho districts and included the reconstruction of 17 single span bridges over environmentally sensitive water over a period of 2 years.
In October of 2018, I took the position of the district's Traffic/Materials Engineering Manager. I was responsible for overseeing all traffic and materials operations in District 6.  On July 14, 2021, I rotated in to the Operations Engineer Position in District 6. In this role, I will be managing the maintenance department, mechanic shop, and operations support teams of District 6.
Video: Something I am proud of in my professional life AND Something You Would not know about me from looking at my bio or resume.