← Back to all 2020
Chris Marsh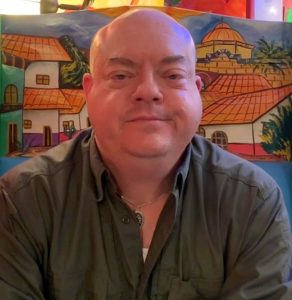 Chris Marsh
Planner IV - TMC Manager
Delaware Department of Transportation
169 Brick Store Landing Rd Smyrna, DE 19977
Email: Chris.marsh@delaware.gov
Office: (302) 659-4600
Cell: (302) 222-5979
Short Bio:  I have worked for Delaware's Department of Transportation for 27 years. I started in our Maintenance & Operations section as a storekeeper, Mechanics helper, and emergency fill-in for the road crews. I worked there for 5 years before the opportunity arose which allowed me to move to DelDOT's Traffic section. I have worked in our Traffic section for 22 years. I started out as a technician in our Transportation Management Center (TMC). After 5 years of being a technician, I was promoted to Shift supervisor and then on to Operations supervisor. This year I was hired on as the TMC manager. The TMC is the section within DelDOT responsible for the planning, procurement, operation and maintenance of all ITMS devices within the state of Delaware.
Additionally during my tenure, I have had the privilege of being in charge of our Summer Traffic Operation Group which developed into Special Traffic Operations group (STO), Motorist Assistance Patrol Group (MAP), Emergency Response Operation Group (ERU), and I am currently Delaware's designee to the Federal Traffic Incident Management Program (TIM). I am also a member of the Delaware TMT (Transportation Management Team), a statewide initiative to bring all stakeholders (Fire, EMS, PD, Recovery, Public Works, etc.) together to discuss and workout Delaware's transportation issues. My latest accomplishment within my department, was to become a Part 107 certified Drone Pilot and becoming the Deputy Administrator of DelDOT's UAS program.
Video: Something You Would not know about me from looking at my bio or resume.