← Back to all 2021
Dale Keller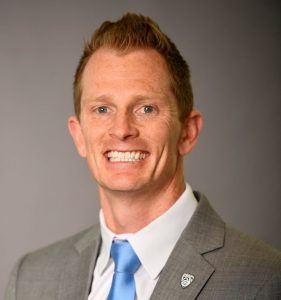 Dale Keller
Engineering Manager
Nevada Regional Transportation Commission of Washoe County
1105 Terminal Way, Suite 108 Reno, NV 89502
Email: DKeller@rtcwashoe.com
Office: (775) 335-1827
Cell: (775) 338-5304
I am an Engineering Manager for the Regional Transportation Commission of Washoe County (RTC). Currently, I am leading a team of engineers and project managers who deliver traffic engineering, ITS, surface street operations, and operations planning projects. Prior to the RTC, I worked for the Nevada Department of Transportation (NDOT) where I was the project manager for Project Neon; the state's largest public works project in Nevada history.  I have over 10 years of experience managing major transportation improvement projects utilizing alternative project delivery methods such as CMGC, Design Build, and P3.
I am a Las Vegas native.  I am a registered Civil Engineer in Nevada and a University of Nevada, Reno graduate.  My avocation is officiating college football.  In the fall, I can be found on the college football field refereeing games for the PAC-12 Conference.
Video: Something I am proud of in my professional life AND Something You Would not know about me from looking at my bio or resume.