← Back to all 2021
Daniel Wilson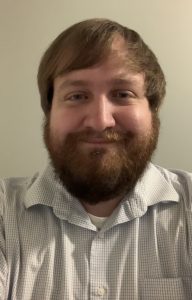 Daniel Wilson
TMC Operations Manager
Mississippi Department of Transportation
401 N West St Jackson, MS 39201
Email: drwilson@mdot.ms.gov
Office: 601-359-5376
Cell: 601-500-1439
During my time as TMC Manager, I've had the honor to work with a team of 15 operators across our facilities, manning a 24/7, 365 rotation. We recently constructed a new facility for our statewide office that allowed us to upgrade our dated video wall technology and deploy the latest in hardware to give our operations the best tools needed to accomplish our goals. We have also recently upgraded our ATMS (through Parsons) into the latest version which has brought on new possibilities as well as fixed near decade old issues with our recent outdated system.
I have taken advantage of many trainings and programs we have offered here in our state to further my knowledge of incident management and help improve our agencies response as a whole. I look forward to working with everyone in this academy to help further that knowledge.
Video: Something I am proud of in my professional life AND Something You Would not know about me from looking at my bio or resume.