← Back to all 2021
David Hirsch, P.E., PTOE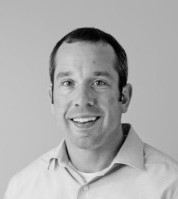 David Hirsch
Region Traffic Operations Engineer
Oregon Department of Transportation
521 NW Florida Avenue Bend, OR 97703
Email: David.HIRSCH@odot.state.or.us
Office: (541) 388-6472
Cell: (541) 604-4977
I am the ODOT Region Traffic Operations Engineer with ODOT Region 4 located in Bend, OR. My daily duties include developing Transportation System Management and Operations (TSM&O) strategies for Region 4 as well as participating on statewide leadership teams to standardize practices in this subject area. Aspects of my duties include securing funding, public and private outreach, and coordinating with area transportation agencies to initiate, plan, and execute ITS and traffic operations projects. Other duties include developing performance management processes for traffic signal systems, illumination, and ITS – as well as provide technical traffic design oversight on various project teams.
I earned my Bachelor's Degree in Civil Engineering from the University of Minnesota in 2001 and am licensed as a professional engineer in Oregon and Minnesota.
Video: Something I am proud of in my professional life AND Something You Would not know about me from looking at my bio or resume.