← Back to all 2021
David Locher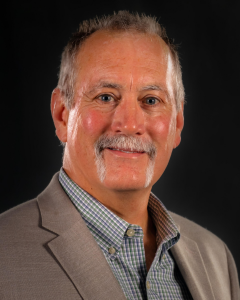 David Locher
TSMO - Systems Maintenance Manager
Arizona Department of Transportation
2302 West Durango St Phoenix, Arizona 85009
Email: dlocher@azdot.gov
Office: (602) 712-2317
Cell: (602) 290-9431
I am a graduate of Arizona State University and joined the Arizona Department of Transportation (ADOT) in 2011. Prior to joining ADOT, I worked as a general contractor with a focus on residential remodeling. My first years with ADOT were spent with the Construction Group. I enjoyed working on roadway and bridge projects around the Phoenix area. I also collaborated on two Intelligent Traffic Systems (ITS) projects that were among the first of their kind in the nation. One was the installation of equipment that not only detects wrong-way drivers as they enter the freeway, but also warns the driver to self-correct while simultaneously alerting the Department of Public Safety as well as other drivers in the vicinity. The second was a state-of-the-art dust detection system that is capable of measuring visibility and adjusting the speed limits accordingly on a section of I-10, south of Phoenix, that is prone to heavy dust storms during the summer monsoon season.
In 2019 I joined ADOT's Transportation Systems Management and Operations (TSMO) team as Systems Maintenance Manager. Here I manage a great team that maintains the Valley's critical systems such as Dynamic Message Signs (DMS) and CCTV cameras, as well as traffic signals, wrong-way detection, roadway lighting, the Deck Park Tunnel, metro urban pump stations, and the statewide weather systems, including the dust detection system. I'm enjoying the Systems Maintenance Manager position, as it presents many new challenges not experienced during my time in the Construction Group, and it always keeps things interesting.
Video: Something I am proud of in my professional life AND Something You Would not know about me from looking at my bio or resume.