← Back to all 2020
Gary Worek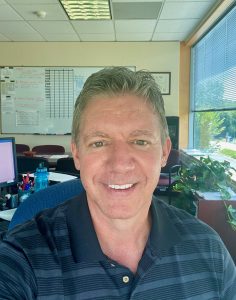 Gary Worek
Assistant Division Director, Region South Operations
New Jersey Department of Transportation
One Executive Campus Route 70 West, 2nd Fl Cherry Hill, NJ 08002
Email: Gary.Worek@dot.nj.gov
Office: 856-414-8405
Cell: 609-256-2033
Short Bio:  I been working in the Transportation industry (Civil Engineering/Project Management/Construction and Operations and Maintenance) for the last 32+ years.  My first 30+ years of experience started in the Civil Engineering/Project Management/Construction arena in the private consultant sector in Site Development and Bridge design and inspection disciplines.  I then moved to the Public sector working for a County Engineering-DPW which included the management, oversight and completion of planned public infrastructure projects, as well as emergency response and repair of public infrastructure found by inspection or damaged as a result of storms and/or natural disasters.
My 2+ years of experience in the Operations and Maintenance arena of Transportation is currently ongoing.  As Assistant Division Director of Region South Operations and Maintenance for the NJDOT, I oversee a team of 269 employees and am responsible for Regional operations (Winter and severe weather, EOC), maintenance (roadway, bridge, drainage, guiderail), equipment (service/repair of Regional fleet), and electrical (service/repair signals and lighting).  In addition, I serve as an Advisor to Departmental employees who are "mentoring" other employees working towards attaining their NJ PE Licenses.
As for my academic background, I obtained an AAS in Civil/Construction Engineering Technology in 1987 at Mercer County Community College in West Windsor, New Jersey.  I then went on to attend Old Dominion University in Norfolk, Virginia and obtained my BS CET in Civil Engineering Technology in 1989.  I have been a licensed New Jersey Professional Engineer since August 6, 1996.
I am sure I have chosen the right profession and career to suit my personal attributes and I have a passion for what I do and have done; of course that's not to say a career in the MLB or a successful music band might have taken precedence – if I only had the talents!
Video: Something You Would not know about me from looking at my bio or resume.