← Back to all 2021
Greydon Wright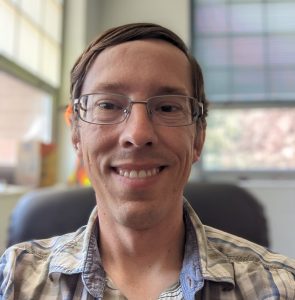 Greydon Wright
Operations Engineer
Idaho Transportation Department
District 5 5151 South 5th Avenue Pocatello, Idaho 83204
Email: greydon.wright@itd.idaho.gov
Office: (208) 239-3317
Cell: (208) 406-1520
I graduated from Idaho State University (ISU) with a Bachelors in Civil Engineering.  When I graduated the job market at the time was not the best, so I continued on in school at ISU and graduated with a Masters in Environmental Engineering.  I then started my professional career at the Idaho Transportation Department (ITD) as an Engineer-in-Training and had the opportunity for four years to really explore what ITD had to offer.  This included design, construction, materials testing, project planning, exploring ITD Headquarter functions, and many other tasks.  It was really a great opportunity.
After I passed the PE exam, I started in a Design/Construction group for design and construction projects.  I then transferred to the District lab and was the Materials Engineer.  Then I was the Materials and Traffic Engineering Manager responsible for the District materials laboratory, electricians, traffic devices, and staff.  I am now the Operations Engineer responsible for maintenance sections and staff in Southeast Idaho.  It has been an exciting 12 years with ITD and I have really enjoyed my time.  The job has never been boring and the opportunities have been challenging and fun.
Video: Something I am proud of in my professional life AND Something You Would not know about me from looking at my bio or resume.