← Back to all 2020
Hossam Abdel All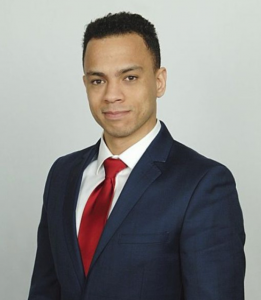 Hossam Abdel All
Freeway Management System Engineer
Florida Department of Transportation, District 4 RTMC
2300 W. Commercial Blvd Ft Lauderdale, FL 33309
Email: hossam.abdelall@dot.state.fl.us
Office: (954) 847-2689
Cell: (248) 747-3740
Short Bio:  With no shortage of available solutions ranging from Intelligent Transportation System applications to Traffic Safety countermeasures, I am continuously presented with the opportunity to fix real-world problems and induce a tangible impact on the world around me. This, I can say, was my calling.
Currently, I manage the Florida Department of Transportation District 4 TSM&O Freeway Program. During this role I provide oversight of our two core units: Traffic Incident Management and Freeway Operations. In my role, I aspire to utilize available ITS datasets to make data-driven decisions that may help refine our Traffic Incident Management procedures and help drive our approach to enhancing Traffic Operations and Safety along District 4 freeway facilities. Also, as I see it, there currently exists a major reconstruction of the transportation industry, one that introduces a host of new possibilities ranging from CAVs to the application of Machine Learning to derive insights from the ever expanding ITS dataset.
During my previous role with the Macomb County Department of Roads, I was able to introduce Connected Vehicle technologies and have undertaken multiple pilot projects that applied different Connected Vehicle applications that ranged from Pedestrian in Signalized Crosswalk to Emergency Vehicle Preemption. I also assisted with the preparation of the County-wide Connected Vehicle deployment project that would install more than 700 Roadside Units and pertinent connected vehicle applications for the Macomb County Department of Roads.
Video: Something You Would not know about me from looking at my bio or resume.