← Back to all 2020
Janet Frenkil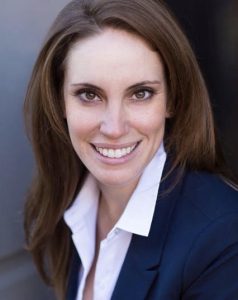 Janet Frenkil
Cheif, ITS Division
Maryland Department of Transportation State Highway Administration
7491 Connelley Drive Hanover, MD 21076
Email: jfrenkil@mdot.maryland.gov
Office: (410) 207-7978
Cell: (443) 562-4400
Short Bio: 
As Deputy Director for ITS and Special Projects for the Office of Transportation Mobility Operations (OTMO) and CHART at the Maryland Department of Transportation State Highway Administration (MDOT SHA), I serve as the director's deputy to provide strategic direction for incident management operations, budget, procurement, contract management, facilities operations, planning, development, implementation, systems maintenance, the Automatic Vehicle Location (AVL) program, the Land Mobile Radio (LMR) statewide 700MHz Maryland FiRST program and the statewide Intelligent Transportation Systems (ITS) program. I hold a Master of Business Administration (MBA) from the University of Maryland Global Campus (UMGC) and a Bachelor of Science in Psychology from Towson University. I serve as Co-Chair for the American Association of State Highway Transportation Officials (AASHTO) for the Committee on Transportation System Operations (CTSO) Wireless Working Group with Ferdinand Milanes of CalTrans. I serve as AASHTO's alternate voting member for the National Public Safety Telecommunications Council (NPSTC) Governing Board.
I was a 2020 advisory panel member for the Transportation Research Board (TRB) National Cooperative Highway Research Program (NCHRP) Project 23-10: Evaluation and Synthesis of Connected Vehicle Communications Technologies. I presented on Intelligent Transportation Systems and Wireless Communication at the AASHTO CTSO 2019 Annual Meeting in Jackson Hole, Wyoming and the 2019 Forum on Improved Interagency Communication of Weather Emergencies to Trucking Operators within the TRANSCOM Region at the Port Authority of New York and New Jersey (PANYNJ) on Maryland's Emergency Truck Parking Portal and Strategic Plan for Freight. I serve on the following professional committees including the Region 20 Federal Communications Commission (FCC) Operations Committee, AASHTO Community of Practice on Road Weather Management (RWM), AASHTO CTSO Working Group on Intelligent Transportation Systems (ITS), the Metropolitan Area Transportation Operations Coordination (MATOC) Committee, the Maryland Practitioner Steering Committee (PSC) Tower Technical Committee, MDOT SHA's CHART Board, the DoIT Resource Sharing Committee, MDOT TSO's Resource Sharing Committee, the Maryland Connected and Automated Vehicle (CAV) Working Group, and the MDOT SHA TSMO Executive Committee.
Video: Something You Would not know about me from looking at my bio or resume.