← Back to all 2020
Javier Rodriguez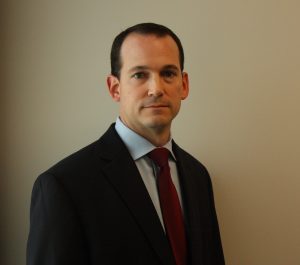 Javier Rodriguez
TSM&O Program Engineer
Florida Department of Transportation
1001 NW 111 Avenue Miami, FL 33172
Email: javier.rodriguez2@dot.state.fl.us
Office: (305) 640-7307
Cell: (786) 412-2155
Short Bio:  I have been the Transportation Systems, Management & Operations (TSM&O) Program Engineer for the Florida Department of Transportation (FDOT) District Six Office since 2015. In this capacity, I am responsible for managing the TSM&O Program in Miami-Dade and Monroe Counties.  I have been instrumental in deploying several roadway enhancement projects, including Florida's first managed lanes, 95 Express. In this role, I have been instrumental in expanding the regional and state managed lanes network and am considered a thought leader in this field. I manage the day-to-day operations of the TSM&O program, including the traffic management, incident management, traveler information and arterial management services in southeast Florida.
I have been in the transportation field for over nineteen years. I have been recognized for my numerous contributions to the industry. I was recently named 2019's Transportation Engineer of the Year by Florida's Section ITE. I have also been named Professional of the Year, Role Model of the Year and Leader of the Year by the Intelligent Transportation Society of Florida and FDOT District Six, respectively. I am a champion in the industry and serve as the vice-chair in the Regional Transportation Technical Advisory Committee for the Southeast Florida Transportation Council and participate in various industry conferences throughout the year.
I received my Bachelor and Master of Science degrees in Civil Engineering from Florida International University (FIU) in 2001 and 2003.
Video: Something You Would not know about me from looking at my bio or resume.