← Back to all 2020
Jerry Wilson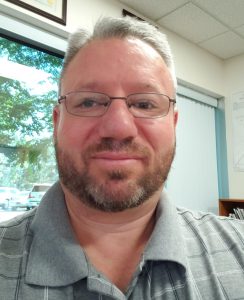 Jerry Wilson
District 1 Operations Engineer
Idaho Transportation Department
600 W Prairie Ave Coeur D'Alene, ID 83815
Email: Jerry.Wilson@itd.idaho.gov
Office: 208-772-1224
Cell: 208-659-1024
Short Bio:  I have been working for the Idaho Transportation Department for 17 years in District 1, which covers the five northern counties of Idaho.  For the last five years, I've been the District 1 Operations Engineer and I oversee the operations and maintenance of the 1520 lanes miles of the State Highway System and Interstate in District 1; which includes 279 bridges.  I have a staff of 94 technicians, 7 Foreman, 7 mechanics, a Shop Superintendent, a Fleet Manager, and a Facility Manager.  Prior to being the Ops Engineer, I was the Design / Construction Engineer, Project Development Engineer, and a Staff Engineer all within D1.  I have also worked for ITD in District 3, as an intern while completing my Civil Engineering degree at Boise State University, and in a past life I was an automotive mechanic.
My goal for this class would be to gain new insight on how we can improve the operations of our highway system and get some ideas of what we can do as a Department to better plan for future development and increases in traffic volumes.
Video: Something You Would not know about me from looking at my bio or resume.