← Back to all 2020
Joe Hunt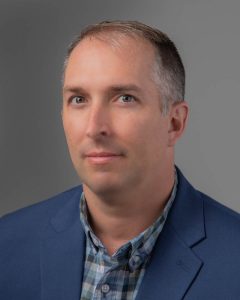 Joe Hunt
Traffic Management Section Director
Texas Department of Transportation
9500 Lake Creek Parkway Austin, TX 78717
Email: Joseph.hunt@txdot.gov
Office: (512) 506-5115
Cell: (512) 547-0311
Short Bio: 
I am the Traffic Management Section Director for the Traffic Safety Division. I started my career in 2003 as an ITS Analyst in the Freeway Management Office in the Dallas District after I had worked two summers with the Department.  I worked in the Dallas District for 16 years prior to my move to Austin to be with the Traffic Safety Division. Traffic management incorporates signals, ITS, Traffic Incident Management, and TSMO.
I am an active member of ITS Texas where I currently serve on the Board of Directors as the Vice President for the organization.
I received my Bachelor of Science degree in Management Information Systems from the University of Oklahoma in 2003.  My wife Pam and I live in Richardson with our three children. In my free time my family and I enjoy attending OU football games, attending basketball games of my 3rd and 4th grade girls, and teaching my three year old son to drive.
Video: Something You Would not know about me from looking at my bio or resume.