← Back to all 2021
Jonathan Golon, P.E.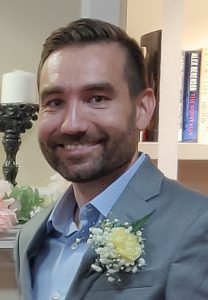 Jonathan Golon
Professional Engineer 1
New York State Department of Transportation
Office of Traffic Safety & Mobility 50 Wolf Rd Albany, New York 12232
Email: jonathan.golon@dot.ny.gov
Office: (518) 949-3381
Cell: (518) 542-1520
I was hired right out of college by New York State Department of Transportation in 2008. For the first decade of my career I worked in the Design Traffic Engineering Unit in Region 1 (Albany area). I designed plans for signal replacements, sign replacements, ITS installations, lighting installations, and spent a couple years doing Work Zone Traffic Control design. I supervised the unit for the last couple years of that decade before moving on to NYSDOT Main Office Traffic, specifically the System Optimization Bureau which has recently transformed into the TSMO Bureau.
I manage all things ITS, including VMS, cameras, etc. statewide. I also manage our Video Distribution System and various contracts. I'm involved in management of our Regional Traffic Management Centers statewide as well.
Video: Something I am proud of in my professional life AND Something You Would not know about me from looking at my bio or resume.