← Back to all 2021
Josué Cruz Martínez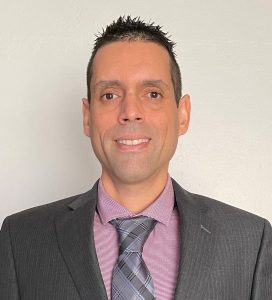 Josué Cruz Martínez
Senior Transportation Engineer
CMA Architects and Engineers, LLC
20 Ave Delcasse Apt 102 San Juan, PR 00907
Email: jcruz@cmapr.com
Office: (787) 792-1509 x2313
Cell: (787) 550-5022
I am an industrial engineer and since the start of my professional career in 2005, I have been working in the transportation sector. My first job experience was with the Puerto Rico Highway and Transportation Authority (PRHTA) in the Construction Area providing support to the resident engineer for roadway projects. In 2007, I was awarded a position as Engineer in Training in the Traffic Engineering and Operations Area, specifically in the Access Management Office, where my main job responsibility was evaluating project plans to verify compliance with the local access management rules and regulations. Later, I received a promotion to Professional Engineer.
In 2010, I was reassigned to the Traffic Engineering Office to start the development of the Intelligent Transportation Systems (ITS) Program within the PRHTA. During this period, I developed procurement documentation related to the professional services needed to get the ITS Program staffed to perform the development of the Program's planning documentation, systems engineering, and plans specifications and estimates following federal regulations. As the program advanced, I was also tasked with overseeing the resulting professional services contracts and implementing the Traffic Incident Management Program and Traffic Management Center Operations.
In 2019, I transitioned to the private sector to work for CMA Architects and Engineers, LLC where I currently hold a Senior Transportation Engineer position. My main responsibility is to provide support to the PRHTA for the continuous implementation of the Transportation Systems Management and Operations Program.
Video: Something I am proud of in my professional life AND Something You Would not know about me from looking at my bio or resume.