← Back to all 2020
Judith Peter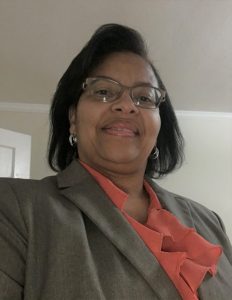 Judith Peter
JTMC Manager
New York State Department of Transportation
28-11 Queens Plaza North - JTMC 1st Floor Long Island City, New York 11101
Email: judith.peter@dot.ny.gov
Office: (718) 391-0079
Cell: (718) 594-7683
Short Bio:  I have worked for New York State Department of Transportation for over 20 years in the Construction and Planning Unit.  I also served as an Assistant to the Regional Director for 8 years.  My current position is as a Joint Transportation Management Center (JTMC) Manager. In this capacity, I supervise the daily activities of the JTMC; inform Region 11 staff about incidents of major significance; review and coordinate construction calls to the JTMC, including late running construction; participate in Monthly Partner's Meetings, Monthly Equipment Meetings; review and assign JTMC staff schedules; and work on weather related incidents.  I also serve as a leader on the Region 11 Emergency Management Team.
I hold a Bachelor's Degree in Civil Engineering from the Pratt Institute and a Master's Degree in Transportation Engineering from The City College of New York.  I am a registered Professional Engineer in the State of New York.
Video: Something You Would not know about me from looking at my bio or resume.