← Back to all 2021
Kevin Verre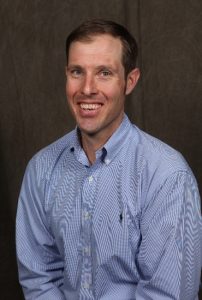 Kevin Verre
Assistant Chief, Program Development
Nevada Department of Transportation
1263 S. Stewart Street Carson City, NV 89712
Email: kverre@dot.nv.gov
Office: (775) 888-7712
Cell: 775-240-4729
My career at NDOT started in 2011 as a Transit Planner, which helped define my career purpose and focus in helping evolve Nevada's transportation system to one of nation's best.  I currently serve as the Assistant Chief of Program Development and Multi-Modal Planning section for Nevada Department of Transportation (NDOT).  In this capacity, I oversee and/or assist with the overall Federal Programs, major corridor studies, and the development of multimodal plans in Nevada including Transportation Alternatives Program, State Bicycle and Pedestrian Program, the State Rail Plan, the Statewide Multimodal Plan, and the State's Transit Program.  My passion is focusing on improving the process of defining state's transportation needs while keeping sight on the wide array of best practice approaches and data-driven solutions.  I continued to look for opportunities to advance within the Department, gaining a wider knowledge base and experience spanning many disciplines within the transportation planning profession.
One of my current unique responsibilities include leading the team to guide the creation of a common foundation and shared policy framework for making more informed, transparent, and responsive transportation investment decisions, known as NDOT's One Nevada Transportation Plan.  I hold a degree from the University of Nevada in Environmental Policy, as well as a master's degree in Resource Economics and Statistics.
Video: Something I am proud of in my professional life AND Something You Would not know about me from looking at my bio or resume.