← Back to all 2021
Mark Brown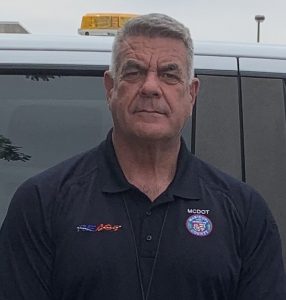 Mark Brown
REACT Program Manager
Maricopa County (AZ) Department of Transportation
2919 W. Durango St. Phoenix, AZ 85009
Email: Mark.brown@maricopa.gov
Office: (602) 506-6218
Cell: (602) 722-5089
I am currently the Regional Emergency Action Coordinating Team (REACT) Program Manager for the Maricopa County (AZ) Department of Transportation. REACT is a 24/7/365 service that is tasked with Traffic Incident Management on arterial roadways in Maricopa County and in several municipalities within the County. I started in transportation as the Incident Management Specialist for MCDOT's REACT Program. I left MCDOT for a few years and worked for the Arizona Department of Transportation where I oversaw the Incident Response Unit (also a Traffic Incident Management effort) that operates in the greater Phoenix area.
I am a member of the AZTech TIM Coalition and an active SHRP2 TIM instructor.
Prior to coming to the world of transportation I worked in law enforcement for twenty-four years where I had great opportunities to work in a variety of assignments and retired as a chief of police.
Video: Something I am proud of in my professional life AND Something You Would not know about me from looking at my bio or resume.