← Back to all 2021
Matthew Carlisle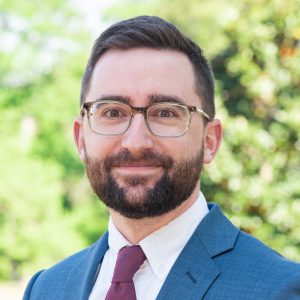 Matthew Carlisle
State Signal Systems Engineer
North Carolina Department of Transportation
750 N. Greenfield Parkway Garner, North Carolina 27529
Email: mtcarlisle@ncdot.gov
Office: (919) 814-4934
Cell: (919) 802-7486
I am the NCDOT State Signal Systems Engineer and oversee the Signal System Timing and Operations group which is responsible for the efficient coordination and operation of North Carolina's nearly 400 signal systems. During my ten years with the Department, I have worked in the fields of traffic safety, access management, traffic operations, and signal systems operations.
In my current role, I am involved in many new and upcoming technologies in the ITS and signal operations fields including high resolution data, advanced traffic signal performance measures, advanced traffic management systems, and integrated corridor management. During the COVID-19 quarantine, I picked up two new hobbies: building and flying FPV drones and 3D printing. Both
of which are nearly as much fun as signal timing.
Video: Something I am proud of in my professional life AND Something You Would not know about me from looking at my bio or resume.