← Back to all 2021
Michael Juliano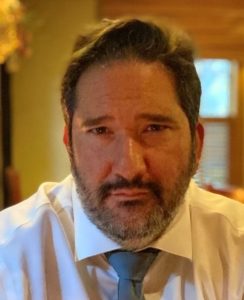 Mike Juliano
Manager, Mobility Operations North, Safety Service Patrol North
New Jersey Department of Transportation
Statewide Traffic Management Center 400 King Georges Road Woodbridge, New Jersey 07095
Email: Michael.Juliano@dot.nj.gov
Office: (609) 954-4731
Cell: (609) 954-4731
In 2011, I joined the NJDOT. In my role, I manage day to day operations of the Statewide Traffic Management Center (STMC) & the NJ Safety Service Patrol (SSP) North. At the STMC, I manage NJ's transportation network by providing safe, efficient and intelligent transportation to the motoring public. The SSP are the workhorses of the NJDOT. They patrol over 255 linear miles of highway in New Jersey daily. They assist the motoring public with tire changes, fuel and small automotive repairs.
I have worked on high profile projects/events such as Super Bowl XLVIII, PGA Championship at Baltusrol,  Papal Visit 2015, Hurricane Sandy, WrestleMania 29, Pulaski Skyway and numerous others. Prior to my employment with NJDOT, I was a Vice President with an International and Domestic logistics corporation. I am a Graduate of Manhattan College BA/CIS/ E-Commerce and member of Alpha Phi Delta Fraternal Organization.
Video: Something I am proud of in my professional life AND Something You Would not know about me from looking at my bio or resume.