← Back to all 2020
Michael Warren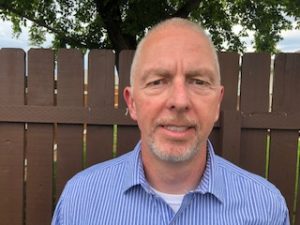 Michael Warren
Systems and Operations Bureau Chief
Montana Department of Transportation
2701 Prospect Ave Helena, MT 59620
Email: mwarren@mt.gov
Office: (406) 444-0468
Cell: (406) 461-9834
Short Bio:  I have worked for the state of Montana for 30 years, thirteen of those with the Montana Department of Transportation. Nine months ago, I moved into a new position as the Maintenance Division's Systems and Operations Bureau Chief. My bureau is responsible for managing multiple systems that support the division activities of road and asset maintenance (maintenance management program) and winter snow removal (travel information program). Beginning this fall, my bureau will also operate the new Transportation Management Center (TMC). This center will provide 24-7 support for field maintenance staff and act as central point of contact for law enforcement and emergency services. The center will also be responsible for updating externally facing travel information, such as road conditions and incidents that could impact travel.
Prior to taking this position with the Maintenance Division, I spent over 25 years as an IT Project Manager and most recently managed the department's IT Project Management Office. This background has proven invaluable as my bureau relies heavily on technology and is currently undertaking both a major software upgrade and a new software implementation.
Video: Something You Would not know about me from looking at my bio or resume.