← Back to all 2021
Natalia McMillan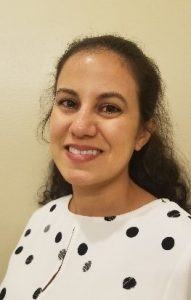 Natalia McMillan
Transportation Engineer Supervisor
Kentucky Transportation Cabinet
800 Newtown Ct Lexington, KY 40511
Email: Natalia.mcmillan@ky.gov
Office: 859-246-2355
Cell: 859-270-3724
I have been working for the transportation cabinet since 2011. The majority of my time has been in the traffic engineering department, also known as the engineering support branch.  Our branch handles 12 counties and provides maintenance and operation of traffic control devices as well as engineering support in regards to traffic signals, electrical devices, signs, markings on design, construction, and maintenance jobs.
Video: Something I am proud of in my professional life.
Video: Something You Would not know about me from looking at my bio or resume.