← Back to all 2021
Robert Rabe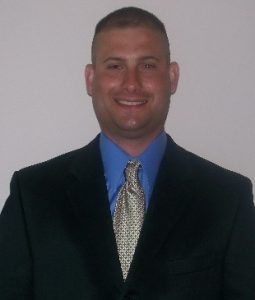 Robert Rabe
State Traffic Operations Manager
Virginia Department of Transportation
1401 East Broad Street Richmond, VA 23219
Email: robert.rabe@vdot.virginia.gov
Office: (804) 786-0100

I have worked in the public safety industry for the last 23 years. The last 10 years I have been employed under the Virginia Department of Transportation (VDOT) in several roles. These roles have included serving as a Regional Incident Management Coordinator, State Safety Service Patrol & Strategic Initiatives Coordinator, and now as the State Traffic Operations Manager.
Prior to working for VDOT, I spent a decade working for the Maryland Transportation Authority (MDTA) Police. During this time period I spent most of my law enforcement career primarily assigned on the I-95 Corridor in the Baltimore, MD area. I worked in multiple roles which included starting out in 1998 as a Police Cadet working on a Commercial Vehicle Inspection team. After graduating from the police academy in 2001, I was assigned to work out of a highway patrol duty station on the interstate corridors in Baltimore. I eventually decided to move up in the rank and file, and was promoted in 2005 to the rank of Corporal, serving as a patrol supervisor at multiple duty stations. In the 2007, I was then promoted to the rank of Sergeant, serving as a shift commander, and other administrative roles at multiple duty stations. As all good things must come to an end, I retired in good standing from the MDTA Police in 2008.
Video: Something I am proud of in my professional life AND Something You Would not know about me from looking at my bio or resume.