← Back to all 2021
Ronald Westervelt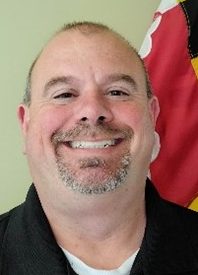 Ronald Westervelt
Operations Center Manager
Maryland Transportation Authority
2330 Broening Highway Baltimore, Maryland 21224
Email: rwestervelt@mdta.state.md.us
Office: (410) 537-8350
Cell: (443) 948-8191
I have spent most of my career with Maryland State government and began this adventure in 1993. I spent 15 years in law enforcement and 11 years in training and employee development. I became the manager of MDTA's Authority Operations Center (AOC) in December 2020 and support 34 employees. Additional employment details are available on my LinkedIn page at https://www.linkedin.com/in/ronaldwestervelt.
I completed my Bachelor of Science degree in Homeland Security & Emergency Management at the University of Maryland University College (UMUC) in 2013.
Video: Something I am proud of in my professional life AND Something You Would not know about me from looking at my bio or resume.