← Back to all 2021
Ronnie Vitale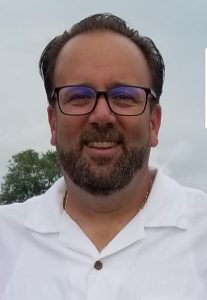 Ronnie Vitale
Superintendent of Operations Management
Massachusetts Department of Transportation
93 Circuit Road Winthrop, Massachusetts 02152
Email: Ronald.Vitale@State.ma.us
Office: (617) 946-3156
Cell: (781) 883-5819
I started with the Massachusetts Turnpike Authority in 1994 as a Toll Collector. During that time I was given the opportunity to work in the Control Center, which monitored CCTV and Ventilation for Sumner and Callahan Tunnels. In 2001, I applied for an open position as an HOC Operator and I served in that capacity until June 2020.  At that time I was promoted to my current position as Superintendent of Operations Management for MassDOT.
Video: Something I am proud of in my professional life.
Video: Something You Would not know about me from looking at my bio or resume.