← Back to all 2020
Sarah Ott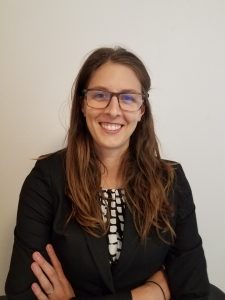 Sarah Ott
Olympic Region Traffic Operations Engineer
Washington State Department of Transportation
5720 Capitol Blvd SE, MS 47440 Tumwater, Washington 98501
Email: ottsara@wsdot.wa.gov
Office: (360) 357-2673
Cell: (206) 573-4237
Short Bio:  I have spent the last 7 years at Washington State DOT in various roles – currently as the Traffic Operations Engineer for our Olympic Region. In this role, I manage a 12-person team to try to solve safety or mobility problems with low-cost solutions. I routinely work with other WSDOT offices, local agencies and tribes, and developers. My team is also responsible for traffic data collection and motorist information signing. Previously I was the Assistant State Traffic Design Engineer at our HQ division and the King Area Traffic Engineer in our Northwest Region. Prior to WSDOT, I worked 2.5 years as an analyst at Kimley-Horn and Associates, most notably conducting the traffic analysis for the new NFL stadium for the Minnesota Vikings.
Before I started my professional career, I earned a Master of Science degree from North Carolina State University where I researched restricted crossing u-turn intersections for NCDOT.
Video: Something You Would not know about me from looking at my bio or resume.