← Back to all 2021
Scott Benedict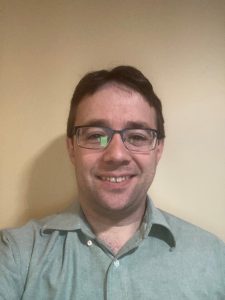 Scott Benedict
Senior Traffic Control Specialist
Pennsylvania Department of Transportation
1310 Elmerton Ave Harrisburg, Pennsylvania 17110
Email: scbenedict@pa.gov
Office: (717) 787-1374
Cell: (717) 860-0086
I was hired by PennDOT in February of 2021, after serving the Department in various roles as a consultant for over 15 years. I work in our Systems and Performance Unit as a Senior Traffic Control Specialist. My primary responsibilities are as the project manager for the 511PA traveler information program and for our TMSO Performance Program. I have been involved with both of these programs since their very beginning in my role as a consultant. I was on the project team for the launch of 511PA in 2009, and I helped to lead the development of the TSMO Performance Program in 2017, which led to the release of our first TSMO Performance Report in February 2018. I am very excited to be able to have leadership over both of these programs into the
future.
I come from an IT background, holding a BA in Computer Science from Messiah University, so I enjoy having the opportunity to utilize data and technology to identify and provide solutions that improve the experience of Pennsylvania travelers. I have been actively involved with The Eastern Transportation Coalition throughout my time with PennDOT, mostly relating to the Traffic Data Marketplace project, and, relatedly, with the Probe Data Analytics Suite.
Video: Something I am proud of in my professional life AND Something You Would not know about me from looking at my bio or resume.