← Back to all 2020
Scott Neidert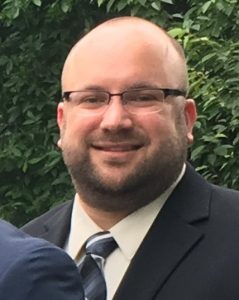 Scott Neidert
HSIP Mgr / Design Resource Engineer
Delaware Department of Transportation
169 Brick Store Landing Rd Smyrna, DE 19977
Email: Scott.Neidert@delaware.gov
Office: 302-659-4075
Cell: 302-222-5903
Short Bio:
Over my 11-year career in the Traffic Engineering field, all with DelDOT, I have moved up the ranks within our Department's Traffic Section, starting out as a Traffic Safety Engineer, tasked with reviewing temporary traffic control plans and detours. I have since become the manager of the state's Highway Safety Improvement Program (HSIP), analyzing safety data and working to solve crash issues throughout the state. In addition to the oversight of the HSIP, I am also the manager of the Department's Crash Data Analysis and Reporting System, the Railroad Coordination Program, and I serve as the design standards resource engineer for the Department's Traffic section.
Outside of normal daily life at DelDOT, I serve as a member of AASHTO's Committee on Safety, the National Committee on Uniform Traffic Control Devices, TRB's Traffic Control Device Pooled Fund Study, ASHE's First State Section, ITE, and ATSIP.
I hold a bachelor's degree in Civil Engineering from Penn State University and am a licensed Professional Engineer in both Delaware and Pennsylvania, a certified Professional Traffic Operations Engineer, and a certified Roadway Safety Professional.
Video: Something You Would not know about me from looking at my bio or resume.