← Back to all 2021
Sooraz Patro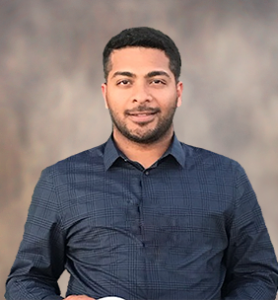 Sooraz Patro
Director of Transportation Planning
LA Capital Region Planning Commission
14734 S. Harrell's Ferry Rd., Ste. B Baton Rouge, LA 70816
Email: spatro@crpcla.org
Office: 225-383-5203
Cell: 956-246-2159
I am a transportation planner by profession with more than 12 years of MPO work experience spanning Texas,
Arizona, and Louisiana. I have a MS in Urban Planning (Transportation focus) from Univ. of Michigan, Ann Arbor, and
a Bachelor's in Urban and Regional Planning from School of Planning and Architecture, New Delhi, India.
Previously, I was the Transportation Director at Rapides Area Planning Commission in Alexandria, LA. My core
planning principle is based on the trivariate of connectivity, mobility, and accessibility. I believe transportation is the crux for a sustainable community affecting every aspect of our daily lives. I intend to forge a path to integrate land use planning with transportation and economic development.
Video: Something I am proud of in my professional life AND Something You Would not know about me from looking at my bio or resume.