← Back to all 2021
Susan Klasen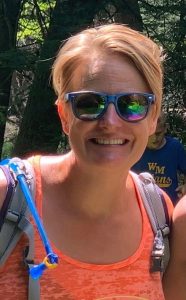 Susan Klasen
TSMO Administrator
New Hampshire Department of Transportation
110 Smokey Bear Boulevard Concord, NH 03301
Email: Susan.M.Klasen@dot.nh.gov
Office: (603) 271-6862
Cell: (603) 419-0107
I am the New Hampshire Department of Transportation Administrator for the Department's Bureau of Transportation Systems Management and Operations (TSMO). The Bureau is responsible for both the statewide Intelligent Transportation System (ITS) program and the Transportation Management Center, which is the operational arm that uses the ITS technologies.
I have been with NHDOT since 2005. I moved to TSMO after 7 years within the Bureau of Highway Maintenance as the Assistant District Engineer. Prior to that I worked as a Traffic Design Engineer in the Bureau of Traffic. I also worked as the Traffic Engineer for the City of Nashua, NH and am a Returned Peace Corps Volunteer after serving in Ghana, West Africa.
I obtained my degree in Civil Engineering from Colorado State University. I am a registered NH Professional Engineer and am on the Board of Directors for ITS New England.
Video: Something I am proud of in my professional life AND Something You Would not know about me from looking at my bio or resume.