← Back to all 2021
Suzie Roseberry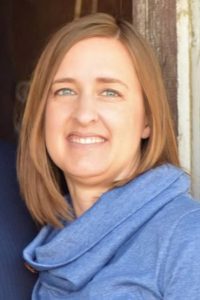 Suzie Roseberry
ITS Developer, GIS / ITS Program
Wyoming Department of Transportation
6101 Yellowstone Rd, Rm 350 Cheyenne, WY 82009
Email: Suzie.roseberry@wyo.gov
Office: (307) 777-3867
Cell: (307) 287-3703
I have been working for the State of Wyoming for 18 years and have spent the last 14 years with the Wyoming Department of Transportation as a developer in the GIS/ITS Program. The GIS/ITS Program includes the statewide Transportation Management Center (TMC) which opened its doors in 2008. As a developer I help to create and support the tools that are used in the TMC as well as the tools that distribute our road and travel information to the public.
With 1.3 billion hits to our Wyoming Travel Information website (www.wyoroad.info and map.wyoroad.info) in 2020 alone, it is critical that our resources are extremely reliable and highly available. We are constantly analyzing our systems to improve performance. I have been heavily involved in developing new applications such as our text/email messaging system, the Wyoming 511 mobile app, and the Wyoming Travel Authorization program which allows drivers to apply to receive permission to travel during road closures. In addition to these development tasks I am also responsible for developing, supporting and maintaining our various enterprise databases. Working for WYDOT, my job is always interesting and constantly evolving. Every year brings new ideas and new opportunities to improve our systems and better serve the citizens of Wyoming.
Video: Something I am proud of in my professional life.
Video: Something You Would not know about me from looking at my bio or resume.