← Back to all 2021
Theresa Gaisser, P.E., PTOE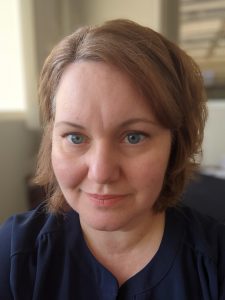 Theresa Gaisser
Director of FAST
Regional Transportation Commission of Southern Nevada
4615 W. Sunset Road Las Vegas, NV 89118
Email: gaissert@rtcsnv.com
Office: (702) 901-8477
Cell: (702) 612-3594
I have been working in traffic engineering for over 20 years. I am a licensed engineer in a Nevada, California, Arizona and Utah, a Professional Traffic Operations Engineer, and have a Bachelor of Science degree in Civil Engineering from the University of Nevada, Las Vegas.  I am currently the Director of the Regional Transportation Commission of Southern Nevada's (RTC) traffic management center, known locally as FAST, or the Freeway and Arterial System of Transportation, where I am responsible for oversight of the region's traffic coordination, operations and communications.
FAST manages freeway and arterial operations in Southern Nevada on behalf of the local agencies, including coordinating traffic signal timing, minimizing construction and special event impacts on traffic, maintaining and supporting ITS devices and other fiber optic network, and communicating with other agencies and the public. Before joining FAST 5 years ago, I worked in the private sector, specializing in traffic engineering and operations, and alternative project delivery (Design-Build, CMAR, P3).
Video: Something I am proud of in my professional life.
Video: Something You Would not know about me from looking at my bio or resume.