← Back to all 2021
Tim McCall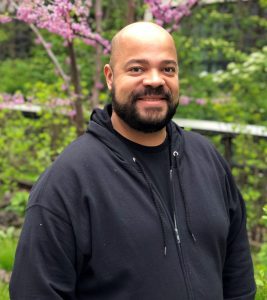 Tim McCall
Olympic Region Freeway Operations Manager
Washington State Department of Transportation – Olympic Region
2502 112th St E Tacoma, WA 98445
Email: mccallt@wsdot.wa.gov
Office: (253) 538-3350
Cell: (360) 764-0344
I've been with the Washington State Department of Transportation (WSDOT). I've been with WSDOT for 13 of the last 14 years.  From project inspection to developing low-cost projects improving safety and mobility, I eventually cross trained into the Northwest Region Traffic Management Center learning the various traffic management systems used to operate ITS across the Seattle Metro. I quickly learned to operate the fire suppression and life safety systems of the I-90 Mount Baker and Mercer Island Tunnels, and perform reversals and closures of the I-5 Express Lanes – a reversible roadway between Downtown Seattle and Northgate.
In 2019, I departed WSDOT to supervise the City of Seattle's Transportation Operations Center, converting the facility from a 24-hour capable operation to a 24/7 operation. After leading the City of Seattle's TOC through the Alaskan Way Viaduct closure, the new SR 99 Tunnel opening and most of the viaduct's demolition, I returned to WSDOT to manage the Olympic Region Traffic Management Center and Incident Response Team. In addition to managing two teams, I participate in a number of operations groups ensuring the flow of commerce and mobility along critical routes of freeway where alternatives are limited. These groups are collaborative where data and information are shared with one another to ensure timely response to incidents as they occur.
Video: Something I am proud of in my professional life AND Something You Would not know about me from looking at my bio or resume.