← Back to all 2021
Timothy Peck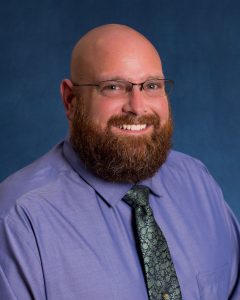 Timothy Peck
Chief, Regional Operations
MDSHA
7491 Connelley Dr Hanover, Maryland 21076
Email: TPeck@mdot.maryland.gov
Office: (443) 250-7829
Cell: (240) 356-7181
I work as Chief of Regional Operations for MDOT/SHA Office of Transportation Mobility and Operations. I started my career as a mechanic at the Frederick maintenance shop in 2001 and started running courtesy patrol (Emergency Traffic Patrol to supplement the CHART program) in 2002 and fell in love with that career path. In 2004, I started full time as an ERT (Emergency Response Technician) with CHART in the National Capitol Region. In 2006, I helped open a new Region in Western Maryland where I stayed until 2014 when I was promoted to HOT IV (Highway Operations Technician IV) and was transferred back to the NCR. I was fortunately able to transfer back to the western region in 2015 until I was promoted to the Regional Operations Manager of the NCR in 2017. In September of 2018, I was promoted to the Chief of Regional Operations, and I now oversee CHART Regional Operations for the entire state.
I direct and coordinate all activities of an administrations program or programs which are unique to the administration and its mission; establish overall policies and procedures for the program(s), oversee implementation and approve revisions; establish program goals, standards and controls to meet program objectives; oversee and manage the personnel and financial resources of the program(s); develop short and long range plans for program operations and resources; determine organizational structure and staffing needs or the program(s); oversee development and training of program staff; plans, coordinates, supervise and evaluate the work of subordinates managers; represent the department or administration in a liaison capacity with managers and officials of other agencies concerning program activities.
I have been married to my wife Nicole for 9 years and have a blended family with four children, Janell (14), Riley (13), Devin (11) and Kendall (9). We enjoy camping, swimming, biking, sports and just about anything else to do outdoors. Janell and Kendall play softball and cheer, Devin plays baseball and Riley plays baseball, football and basketball and all four are in scouts. I am the Assistant Cub Master for scouts, baseball/softball coach and umpire, Board Member for the Little League and serve as Umpire in Chief for the league and Vice President of Facilities. I very rarely have any free time but wouldn't trade my life for anything.
Video: Something I am proud of in my professional life AND Something You Would not know about me from looking at my bio or resume.